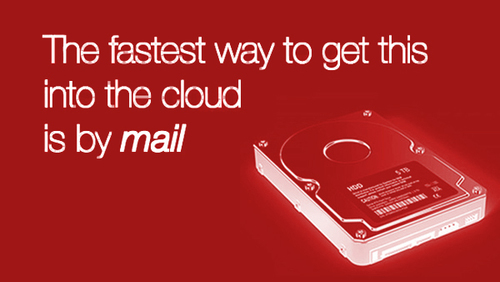 Posted by Neil Roberts on June 23, 2013 •
"Transferring terabytes or even petabytes of data on to server farms in "The Cloud" can take a long time, even if you have a very fast connection. Google are now following Amazon by offering a service where you can mail in your hard drive to be loaded into the Cloud.
There's an old saying, "Never underestimate the bandwidth of a truck full of hard disks" and that's just what we are talking about here. You may have your data securely backed up onto hard drives or LTO tape but there are advantages to putting into the cloud. Universal access and search capabilities being just two of them. But if your data runs into terabytes then the transfer times will be huge.
Google Cloud Storage has just started a limited preview of a service called "Offline disk import"
…
See on www.redsharknews.com