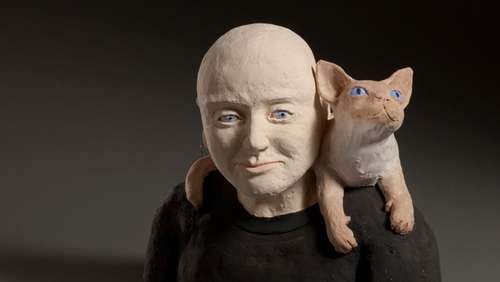 Posted by Jon Fauer on June 14, 2013 •
Photo: "Shoulder Cat 2", sculpture by Cindy Biles •
"Film and Digital Times is pleased to announce that Aaton is alive and well and living in Grenoble.
Jacques Delacoux, President of Transvideo, said, "Aaton and Transvideo will follow the same path — as sister companies. We have lots of exciting products that we are working on together."
I tried to reach Jean-Pierre Beauviala, Founder of Aaton, but he is probably at his weekend house high in the mountains, without phone or internet. His comments will be posted here as soon as I hear from him.
JP and JD, two enfants terribles of the industry (in the complimentary and complementary genius definition of the phrase), will work together."
…
See on www.fdtimes.com