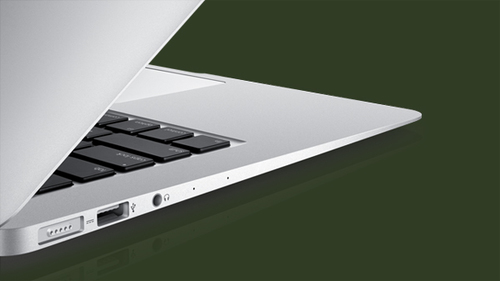 Posted by Allan Tépper on June 13, 2013 •
Several improvements in the MacBook Air (2013) are welcome, while others are still missing.
"This week, Apple announced the revised MacBook Air (2013) models. Like before, the new MacBook Air models are available in both 11" and 13" models. Ahead is my executive summary of the improvements that Apple added, what Apple neglected to include (but should have), together with my purchasing advice.
Improvements that Apple added
• Greatly improved battery life (Apple now promises up to 9 hours for the 11-inch model and 12-hours with the 13-inch model.)
• Lower cost for entry-level configurations
• Improved WiFi, with the new 802.11ac (backward compatible with 802.11a/b/g/n), although you'll have to upgrade your router or access point to an 802.11ac model to take full advantage"
…
See on provideocoalition.com