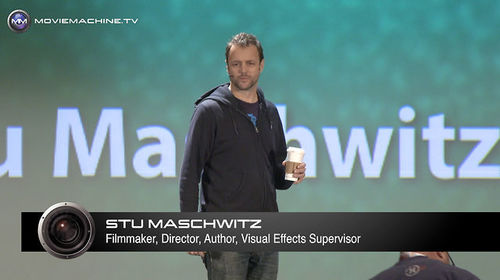 Posted by Stu Maschwitz on June 7, 2013 •
"Now everyone can hear the last words I spoke in Las Vegas. Litterally right after getting off the stage, my voice left me completely. I had to draw a picture of an airplane and show it to the cab driver the next morning.
Just a reminder that the free BulletProof public beta is underway, and needs your feedback! Download it now and join us on the forum."
…
"Recorded at the NAB SuperMeet, Las Vegas, April 9, 2013.
Watch the brilliant presentation by Stu Maschwitz about Red Giant's new tool for digital filmmakers, Bulletproof. Bulletproof is an organizational tool which enables you to ingest and tag media, color correct on-set, and organize your footage to provide a complete solution to getting media ready for the edit.
Stu explains from experience the many uses which Bulletproof offers."
…
See on vimeo.com