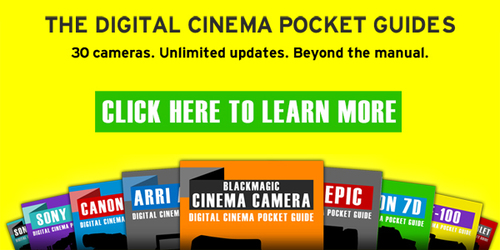 Posted by Evan Luzi on June 4, 2013 •
"I am pleased to announce another huge update for the Digital Cinema Pocket Guides today!
This update contains 5 brand new pocket guides, including the ARRI Alexa XT, Sony F5/F55 cameras and Canon 5D Mark II, as well as updates to 13 of the existing pocket guides.
With the addition of those 5 new cameras, a total of 30 pocket guides are now available — making an even more comprehensive resource for camera assistants, cinematographers, and filmmakers.
If you've previously downloaded the pocket guides, you should have an email sitting in your inbox with instructions on downloading the update (check your spam/junk folder if it's not in there). If you've yet to grab the pocket guides, check them out here:"
…
theblackandblue.com/pocket-guides
See on www.theblackandblue.com