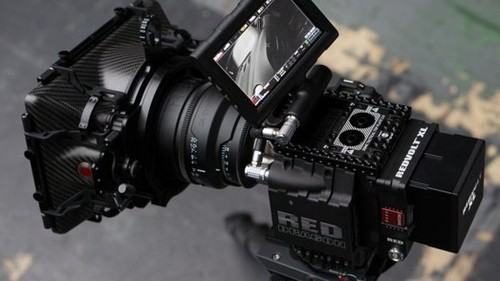 Posted by Joe Marine on June 6, 2013 •
"It has been relatively quiet on the RED front regarding their fire-breathing beast known simply as DRAGON. We saw the first actual images from the camera back in February, and there was mention a few weeks ago that some internal power supplies needed to be redesigned as they were getting additional noise in the shadows. While development seems to be edging towards completion, Jarred has finally posted our first glimpse of the monster in the wild:
The picture above also includes a new XL battery module, as well as an upgraded top plate that they will be releasing to compensate for the newer fan.
As far as how things are going, Jarred recently posted this:"
…
See on nofilmschool.com