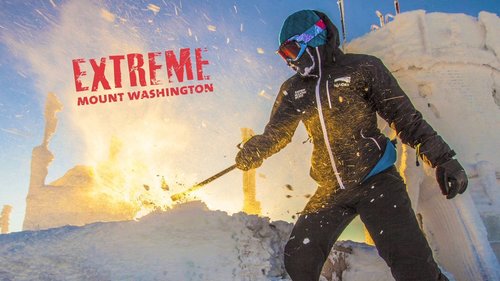 Posted by Tom Guilmette on May 25, 2013 •
"Last December, I spent almost the entire month in New Hampshire on the top of Mount Washington, the home of the world's worst weather. I was hired to shoot wintery, interactive content for the newly updated "Extreme Mount Washington" summit museum set to open spring 2014. The idea was to capture the extreme winter environment, that many people are unable to safely enjoy, and present it as an immersive experience for summertime visitors.
I had almost every piece of television production gear I own trucked to the summit up the icy, 8 mile, narrow and winding Auto Road. I did not rent anything and my obvious goal was to bring back all my equipment in working order. I had heard stories that the summit of Mt. Washington was unforgiving on electronics and many companies pay to use this extreme environment to test their product's limitations. I would be operating well below the limits of my very expensive television gear and I had jobs scheduled in Boston when I returned from New Hampshire. I had to get the shot, but always present in the back of my mind was protecting myself and my kit.
I shot on many cameras for this ambitious project and each one had a specific task. I used a Sony PDW-F800, a Red One MX, two Canon 5dmk2 DSLRs, a Canon 5dmk3, four GoPro Hero2 POVs, a Fastec Imaging TS3 Cine high speed, and a Sony PMW-F3."
…
Read and watch more on TomGuilmette.com
See on vimeo.com