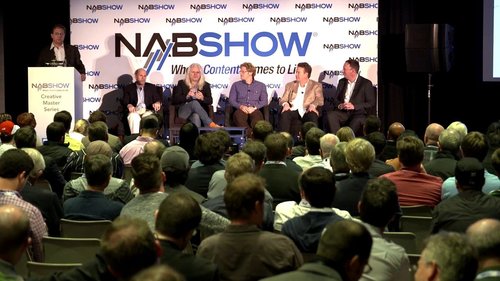 Posted by SonyProUSA on May 2, 2013 •
"At NAB, Academy Award winner Claudio Miranda, ASC, and accomplished Digital Imaging Technician Alex Carr discussed their experiences shooting Universal Pictures, Oblivion, starring Tom Cruise. Learn the digital workflow and Cinematography techniques used to create this major motion picture.
Claudio talked about how he was able to shoot this futuristic thriller by candlelight, against front-screen projection and in high-contrast scenes. Alex talked about working with RAW files, multiple deliverables and the challenges of an international production.
The panel discussion invited questions from the audience, and was moderated by Jon Fauer, ASC of Film and Digital Times."
…
• About Oblivion, you may read and watch also:
digital-cinema-tools.com/?q=Oblivion
See on vimeo.com