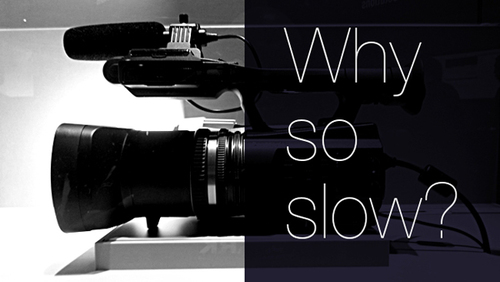 Posted by Patrick Jong Taylor on April 29, 2013 •
"The camera maker is taking the long way around the bend, promising 4K revamps of its products by the close of 2014. By then, will anyone care?
A lot of big news came out of NAB 2013. In case you missed any, here's a primer. Blackmagic, Vision Research, and RED made a big splash with new products and tech, while mainstay Sony showed off its 4K televisions and teased it's foray into the cloud.
Wherefore art thou, Panasonic?
Conspicuous in its absence was Panasonic. Okay, Panasonic was at NAB 2013. It just seemed like as far as 4K was concerned, it wasn't there. RedShark raised this question in a previous article, wondering whatever happened to the 4K VariCam prototype the company debuted in 2012."
…
See on www.redsharknews.com