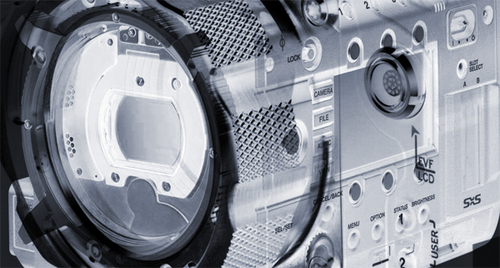 Posted by Vision Wrangler on April 30, 2013 •
"Sony 4K RED 4K but is everything OK? Well it's not up to us to decide that question right now so we are just going to leave this here for you to run your peeps over.
The snapshot of the piece is that it is about the history or more importantly the rewriting of 4K history."
Sony… get real.
It appears that Sony is now attempting to re-write history and be the champion of 4K.
http://www.pocket-lint.com/news/1206…ouple-of-years
Really? I don't think so…
Re-writing history isn't going to happen because I am personally not going to let it happen. Let's get this one straight. RED… 4K delivery. Period.
What are the facts?
Sony developed the Genesis digital camera (with Panavision as the frontman) in their best effort to replace film with digital. Just ask John Gault. It was a 1080P camera. RGB codec.
After the Genesis, Sony released the F-23 Digital Cinema Camera (without Panavision). It was still 1080P. And it recorded RGB to an SR deck. It was $225K+. This was the best that Sony had to offer the cinema industry. The RED ONE (4K) was less than $20K at that time."
…
See on cinescopophilia.com